"Former president Akbar Hashemi Rafsanjani has accused Iran's leadership of incompetence and ignorance just days after he was barred from standing in an election next month," Reuters reports:
"I don't think the country could have been run worse, even if it had been planned in advance," Rafsanjani said to members of his campaign team on Wednesday, according to the opposition Kaleme website."I don't want to stoop to their propaganda and attacks but ignorance is troubling. Don't they understand what they're doing?"
"In no instance should people despair. There will be a day when those who must come, will come," he said, an apparent reference to advocates for political and social reforms who have been sidelined.
Rafsanjani's comments appeared to add to the political conflict between those loyal to the leadership and opposition groups who have been marginalized since post-election unrest in 2009.
The Guardian Council, charged with vetting all candidates, also disqualified Esfandiar Rahim Mashaie, the former chief of staff for the outgoing President Mahmoud Ahmadinejad, leaving the election field dominated by hardliners loyal to supreme leader Ayatollah Ali Khamenei.
"All candidates with a chance of winning are either related to the leader or to the security apparatus," one Western diplomat, speaking not for attribution, told AFP. "It is not in shades of grey, but all black."
The regime was determined to avid a recurrence of the Green Movement protests that followed the previous presidential election, say analysts.
"Given what happened in 2009, they're trying to make this election more predictable," Karim Sadjadpour, an Iran expert and senior associate with the Carnegie Endowment for International Peace, told AFP. "Iran's most powerful political institutions, the Revolutionary Guards, the judiciary, the Guardian(s) Council, the Experts Assembly, and the parliament are (already) controlled by individuals hand-picked by Khamenei or obsequious to him," he said.
The regime was also eager to prevent a repeat of the 1997 poll when an unassuming archivist named Mohammed Khatami was swept into office, ushering in a period of relative political openness and reformist resurgence.
"We see in retrospect, the system was absolutely terrified at the possibility of a Gorbachev phenomenon," says Ray Takeyh, an Iran specialist at the Council on Foreign Affairs in Washington. "Because of Khatami. They don't want a repeat of that performance."
Consider the two most prominent candidates barred by the unelected Guardian Council, "the last two guys who weren't going to completely tow the line," says Takeyh. Akbar Hashemi Rafsanjani, 78, has served twice as Iran's President already, in 1989 and 1993. He was an architect of the Islamic revolution that brought Grand Ayatollah Ruhollah Khomeini to power 34 years ago. At one point, when Khomeini thought he was about to be killed, he wrote a will ordering payment of his debts — Rafsanjani was owed the most.
Khamenei owes him a good deal more. After Khomeini's 1989 death, the assembly of clerics charged with naming a successor was deadlocked until Rafsanjani announced he'd heard Khomeini say Khamenei would be good in the job. But not even that bit of history was enough to undo Rafsanjani's association with the reform movement that later rose in reaction to the harshness of the mullah's rule.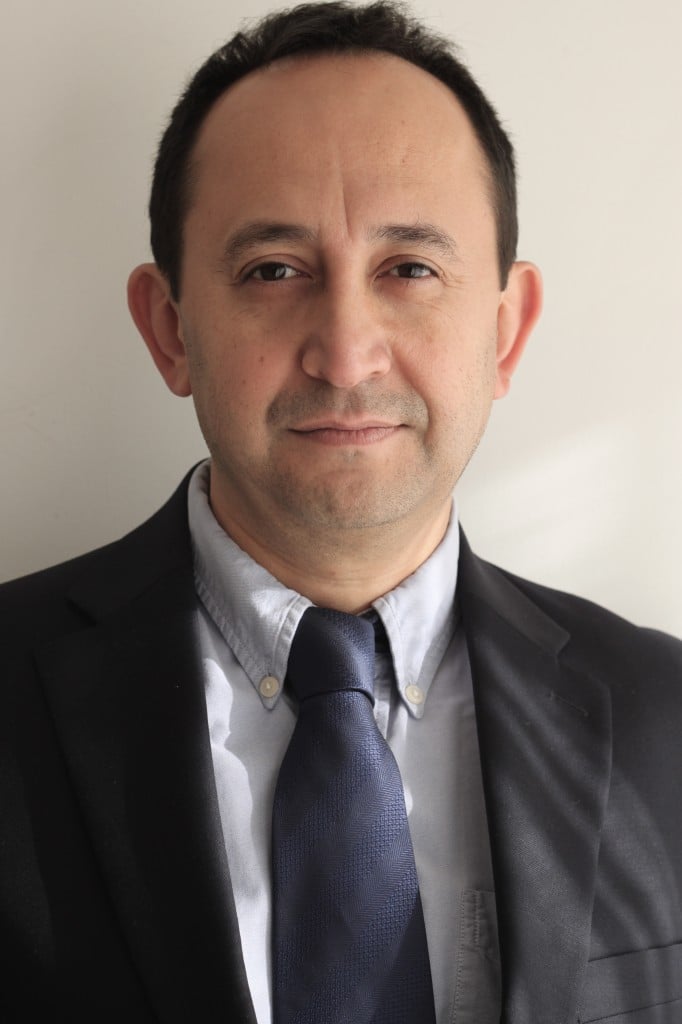 "It's a little bit like Kramer vs. Kramer now in the Iranian regime," says Meir Javedanfar (left), an Iranian-born analyst in Tel Aviv, tells Time magazine's Karl Vick. "The regime is turning against itself."
The disqualification of Mashai and Rafsanjani exposes "the schism embedded at the heart of Iran's political structure by the dual executive of Supreme Leader and President," says a prominent analyst.
"When Khamenei publicly supported Ahmadinejad's controversial reelection in 2009, no one could have predicted the unprecedented tensions that would subsequently emerge between the country's two main authorities," writes Mehdi Khalaji (right), a Qom-trained Shiite theologian, and a senior fellow at The Washington Institute for Near East Policy:
But supporting Ahmadinejad turned out to be a costly decision for Khamenei — and for the Islamic Republic. Instead of aligning himself with Khamenei, as expected, Ahmadinejad began to promote a nationalist, anti-clerical agenda, effectively using Khamenei's resources to challenge the supreme leader's authority and to establish his own economic network and sphere of influence. Over the last four years, Ahmadinejad has repeatedly tried to undermine the ruling clerics' control over political and policy decisions. 
The decisions about who is allowed to participate — and who is allowed to win — are "a crucial sign in understanding the labyrinth of power in Iran, as the regime prepares to tackle its mounting domestic and international problems," says Abbas Milani, director of Stanford's Iran Democracy Project.
The disqualifications confirm Khamenei's political supremacy and demonstrate the fiction of Iran's supposed separation of powers, observers suggest.
"Khamenei surely signalled to the Guardian Council?.?.?.?that he did not want Rafsanjani or Mashaie to run," said Cliff Kupchan of Eurasia Group, a political risk consultancy. "The Leader wants a pliant president and a calm election."
"They're trying to do the election this time completely different from 2009," says Takeyh. Security has been stepped up, and the Internet slowed down. "What they want to do is get through this electoral cycle with maximum degree of public apathy."
It is a not a diverse field. As the screening of candidates has grown more exacting, the base of Iranian politics has narrowed to a thinness that analysts describe as perilous. The press, which a decade ago was still lively, now reflects a political spectrum running from A to B: "Principlists" square off against "traditional conservatives." Everyone else is on the outside peering in.
"The smaller the circle becomes, the worse the legitimacy," says Javedanfar, who lectures on Iran at the Interdisciplinary Center north of Tel Aviv. "There's also the fact that those who are in are not the sharpest tools in the box."
"They may actually succeed in stage-managing this thing. They threw out the two candidates who potentially could have caused trouble," says Takeyh. "But you never know. Who'd have predicted in 2009 that a has-been like Mir-Hossein Mousavi would have inspired massive street protests? In 2009 they invited 400 foreign journalists into the country to watch. Did they expect things to go wrong?"
"Lest anyone confuse Iran's contest for real democracy, the regime has ample mechanisms at its disposal to ensure the 'election' of its preferred candidate. Ultimately, the decision about who will govern is likely to be made in the Islamic Republic's back rooms rather than its voting booths," writes Takeyh, who served as an Iran expert in the first Obama administration:
Since his ascension to the post of supreme leader in 1989, Ayatollah Khamenei has insisted that the mission of the state is to uphold religious values and prevent popular pressures from altering its autocratic structures. He has always hoped that Iran will be manned by politicians who yield to his judgment without undue protest, share his dogmatic values and view him as the ultimate arbiter of all their debates.
Ahmadinejad is not the first high-ranking official to challenge the supreme leader, notes the Washington Institute's Khalaji, citing the precedents of Grand Ayatollah Hossein Ali Montazeri, who "would have been Supreme Leader himself had he not fallen out with Grand Ayatollah Ruhollah Khomeini, the Islamic Republic's founder, a few months before Khomeini's death," and Abulhassan Banisadr, the Islamic Republic's first president.
But Ahmadinejad's story most closely resembles that of Banisadr, he writes for Project Syndicate:
Both were relatively unknown before their presidencies; both depended on the supreme leader's backing to gain power; and both gradually lost support as they attempted to reduce the influence of the clerical hierarchy and the IRGC. Most important, both failed to create an external organization on which they could rely if their official protection failed.
"The fact that Ahmadinejad has been allowed to serve out his entire second term — an outcome that the media often doubted — reflects the importance to Khamenei of maintaining an image of a stable Iran. But achieving that goal will require Khamenei to account for Ahmadinejad's unpredictability," Khalaji suggests:
With nothing to lose, Ahmadinejad could decide to destabilize the Islamic Republic if he considers it necessary for his survival. Indeed, now that the Guardian Council has disqualified Mashai from the presidential race, Ahmadinejad's resentment will probably manifest itself in behavior before and after the election, such as releasing information on high-level corruption. He might also oppose Khamenei directly, portraying himself as a patriotic anti-clerical figure. But such an approach would be dangerous; indeed, it could cost Ahmadinejad his life.
But the prospects for such an insurgency are slim, other analysts suggest.
"The institutional leverage available to the Supreme Leader and his allies will outweigh any evidence or anything that Ahmadi-Nejad and his team have up their sleeve," said Yasmin Alem, a US-based expert on Iran's electoral system.
Iran's conservative religious and military establishment, headed by Ayatollah Khamenei, wants no repeat of the mass protests that the security forces eventually crushed after the 2009 vote.
"In 2009 there were a lot of lessons that were drawn. All of those lessons will be applied to these elections," Ms Alem said. "Anyone who raises doubt about these elections will be doing the bidding of the enemy. They've laid the ground for dealing with Ahmadi-Nejad and his team."
The current rifts within the regime and the packing of the election list demonstrate that "Iran can no longer be reformed through its own constitutional provisions and electoral processes," says Takeyh:
It is difficult to suggest at this stage whom Ayatollah Khamenei will anoint as the next president. He may yet settle on his nuclear negotiator Saeed Jalili (right), who is known to be slavishly devoted to the supreme leader, a stern ideologue and a man of limited intelligence. In the deformed political society that Ayatollah Khamenei has created, such qualifications constitute ideal credentials for promotion to the office of the presidency. 
"Increasingly looking like Iran's presidential election will be one man, one vote," the Carnegie Endowment's Karim Sadjadpour tweeted. "That one man's name is Ayatollah Khamenei."