Eight years ago this week, protests erupted in Cairo's Tahrir Square, with throngs of Egyptians demanding an end to autocratic rule and chanting the slogan, "Bread, freedom, social justice,"  Jared Malsin and Amira El-Fekki write for the Wall Street Journal:
A fierce and joyful revolution soon followed, pushing out Egypt's longtime autocrat Hosni Mubarak and briefly making the country a global symbol of popular rebellion. But for many Egyptians, it is a bitter anniversary. President Abdel Fattah Al Sisi, the former general who became Egypt's president after a 2013 coup, vows that such protests will never happen again and has pushed the country into the vanguard of resurgent authoritarian states.
Egyptians are facing the "worst crackdown on freedoms in Egypt's modern history," activists told Reuters, the Project on Middle East Democracy (POMED) adds. Since 2013, al-Sisi has targeted huge swaths of the Egyptian population, including Islamists, liberals, intellectuals, and human rights campaigners, who often face charges of "belonging to 'terrorist organizations' or publishing false information." Meanwhile, the Cairo Institute for Human Rights Studies and seven other human rights organizations urged President al-Sisi to uphold "the sole enduring democratic gain following the revolution" by committing to leave office at the end of his term in 2022. The organizations also cautioned against amending the constitution, asking those who are pushing for changes to "recall the consequences of three decades of rule by former President Hosni Mubarak."
"El-Sisi has built a military dictatorship in which civilian institutions have been subordinated to the military and intelligence agencies in which freedom of speech and expression has been completely stifled," POMED's Amy Hawthorne told Bloomberg's Eli Lake.
The Observatory for the Protection of Human Rights is calling for an end to the arbitrary detention and judicial harassment of Dr. Shadi al-Ghazali Harb (above), a human rights defender known for his role as a youth activist and leader in the 2011 revolution.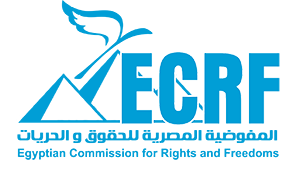 Still, some Egyptians remain optimistic about the country's future, arguing that the visceral experience of the 2011 revolution lives on for the hundreds of thousands of people who protested, Malsin and El-Fekki add for the WSJ.
"As long as these demands are there, then the revolution is alive, even if there is a lot of shrinking of the public space," said Ahmed Abdullah, a leader of the Egyptian Commission for Rights and Freedoms, a Cairo-based human-rights group. "The revolution is alive in the hearts and minds of the people who participated."