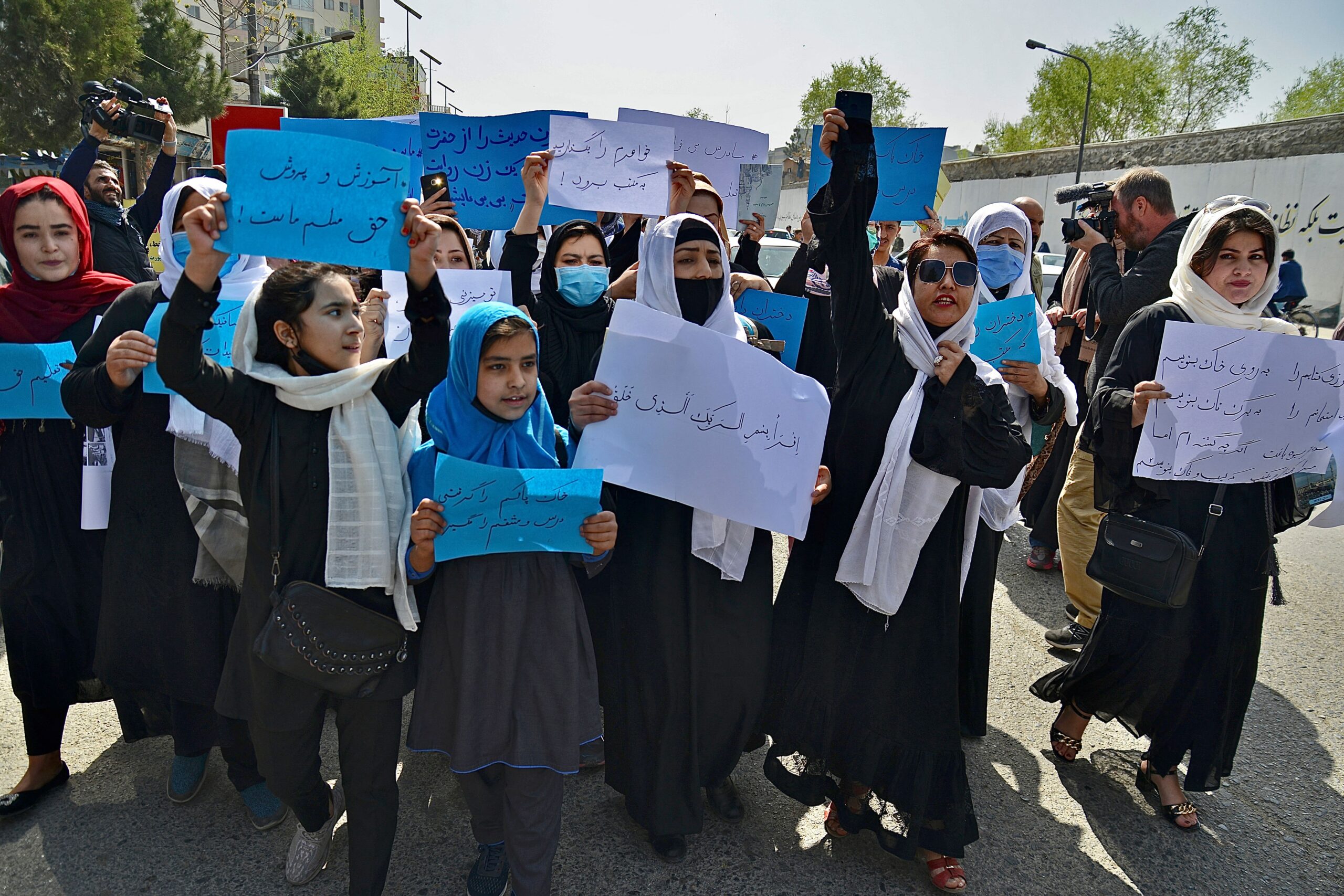 Taliban reprisals against Afghans who worked for the previous government, for the U.S. military, for U.S.-based nonprofit organizations and for democracy and human rights have intensified over the last several months. There are at least 78,000 special immigrant visa applicants who remain stranded in Afghanistan, waiting for their visas to be processed, notes Tazreena Sajjad, Senior Professorial Lecturer of Global Governance, Politics and Security at the  American University School of International Service.
The exact number of Afghans who worked in democracy, human rights, journalism, law and education, including former students of the U.S.-government funded American University of Kabul, who are desperate to flee Taliban rule remains unknown, she writes for The Conversation.
NEWS: Today, the United States is announcing nearly $204 million in new humanitarian assistance to support the people of Afghanistan and Afghans in the region. This will help provide relief to the more than 22 million people in Afghanistan who are facing extreme food insecurity.

— Ambassador Linda Thomas-Greenfield (@USAmbUN) March 31, 2022
Afghanistan has spiraled into a humanitarian and human rights catastrophe following the Taliban's takeover, with millions of Afghans facing acute food insecurity—the result of an economic meltdown set off by widespread lost income, cash shortages, and rising food costs, Fereshta Abbasi writes for Human Rights Watch.
At the same time, the Taliban is making it harder for the international community to help. Authorities have harassed and detained human rights defenders, women's rights activists, and journalists, summarily executed or forcibly disappeared more than a hundred people associated with the former government, and increasingly censored or imposed severe restrictions on media.
Last week, hundreds of thousands of girls re-entered classrooms across Afghanistan for the first time in seven months, only to be told a few hours later to go home until further notice, the National Endowment for Democracy (NED) reports. The announcement to close schools for female students above sixth grade quickly drew international condemnation of the Taliban for backtracking on their promise that all Afghan girls would be allowed to resume education. In response, more than two dozen women and girls demonstrated in front of the ministry of education in Kabul on Saturday—the latest women-led protest since the Taliban took control in August 2021.
When the Taliban seized power, women immediately marched day after day on the streets of Kabul, Herat, Kandahar, and other cities across Afghanistan for access to education and careers, participation in government, and other equal rights. The Taliban banned unapproved protests or slogans, yet the peaceful demonstrators continued, facing harassment, tasers and tear gas, beatings, imprisonment, or forced disappearance. Many journalists covering the protests also have been arrested and tortured.
"Afghan women are fighting heroically," said Faezeh*, one female rights activist from southern Kandahar province, the birthplace of the Taliban, wrote to the NED in an email. "This struggle [is] for obtaining their basic rights within the framework of Islamic law and the traditional culture of society." (Read more about the importance of education for girls in Afghanistan.)
"Women across Afghanistan tell us that they have no choice but to speak up for their rights and to keep taking steps toward defending and preserving their hard-won democratic achievements, against all odds" said Khalid Majidyar, regional expert and senior program manager for NED's grant-making programs in Iran, Turkey, Iraq, and Afghanistan. "NED has supported civil society groups in Afghanistan since 1984, including during the first Taliban rule in the 1990s, and remains committed to providing assistance for activists inside the country defending freedom and human rights for all citizens, including women." Read the rest. 
* Names and locations of Afghan women were changed for security reasons.