It is dangerous for the U.S., NATO, the EU, and America's broader range of strategic partners to focus on the military dimensions of the Ukraine War and to fail focusing on its evolving civil and political patterns and the near certainty of enduring confrontation with at least Russia, and with some combination of Russia and China, argues Anthony H. Cordesman, Emeritus Chair in Strategy at the Center for Strategic and International Studies in Washington, D.C.
In practice, great power "competition" is becoming great power "confrontation," he writes in The Longer-Term Impact of the Ukraine Conflict and the Growing Importance of the Civil Side of War:
Moreover, China has the economic and military resources to compete directly with the United States, and to challenge other Asian powers in military terms as well as the U.S. and Europe's ability to project power in Asia….. The Ukraine War is not the primary cause of these trends, but it is very likely to be a major catalyst in making them worse. It also seems all too likely that the optimism that shaped the approach to globalism was based more on comforting illustrations than reality.
"The war in Ukraine is being fought on three different fronts," said Leonid Volkov, a top aide to jailed Russian opposition leader Alexey Navalny, who was in Washington to pick up the International Republican Institute's 2022 Freedom Award on Navalny's behalf, VOA reports.
Identifying those three fronts as military, informational and economic, he acknowledged that Russian civil society can't do much to help Ukraine on the military front. But, he said, Navalny's supporters are actively fighting to resist Putin on the information front "where we fight to change the attitude of the Russian society," and they are contributing to the West's economic sanctions by identifying Putin supporters and their assets. Navalny and his team have put together a list of what he described as "6,000 of Putin's warmongers and war enablers – his oligarchs, corrupt government officials, his friends and family."
The International Renaissance Foundation, or IRF — an Open Society Foundation partner in Ukraine — is involved in strategy, fund governance, and some grant-making to civil society partners in country, OSF spokesperson Jonathan Birchall told Devex.
The democracy fund is intended to sustain Ukraine's civil society, including a free media and human rights, said OSF President Mark Malloch-Brown. Those aspects of a free society are now under threat. "If democracy is on trial in this crisis, democracy's answer has to be that it's a system that works for everybody," Malloch-Brown said.
The National Endowment for Democracy (NED) this week recognizes the courage and resilience of Ukrainian civil society with its 2022 Democracy Award. On June 8, 2022 in Washington, D.C., NED will honor four partner organizations that are part of a powerful citizen movement to defend Ukraine, as these groups continue their critical work advancing and protecting human rights, demanding accountability, strengthening independent media, and mobilizing support for their country.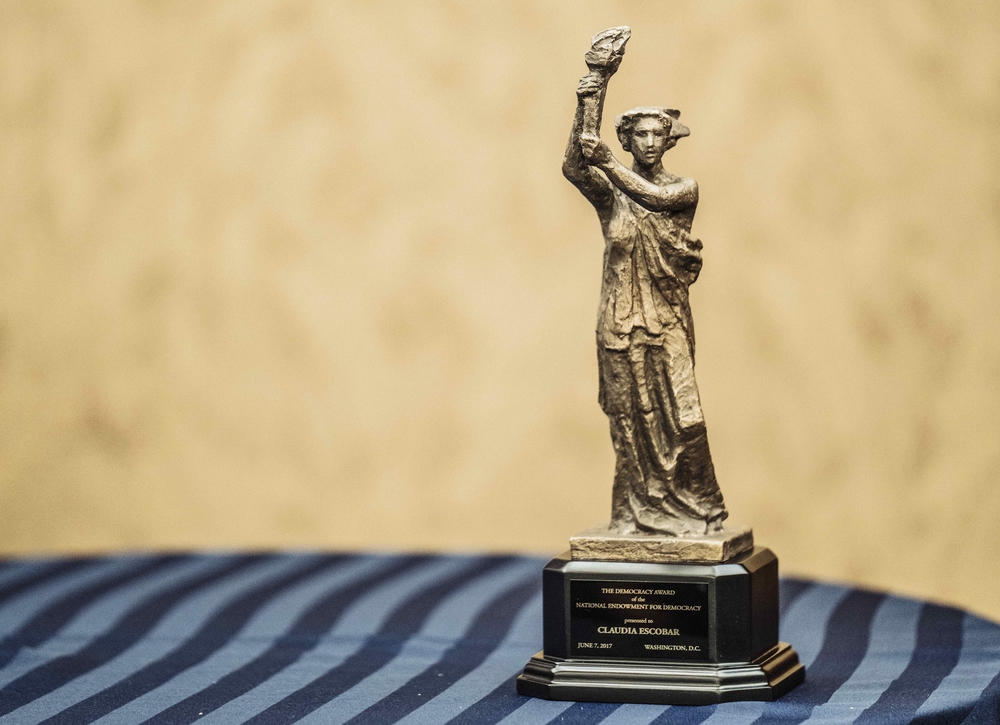 The 2022 Democracy Award Honorees are: