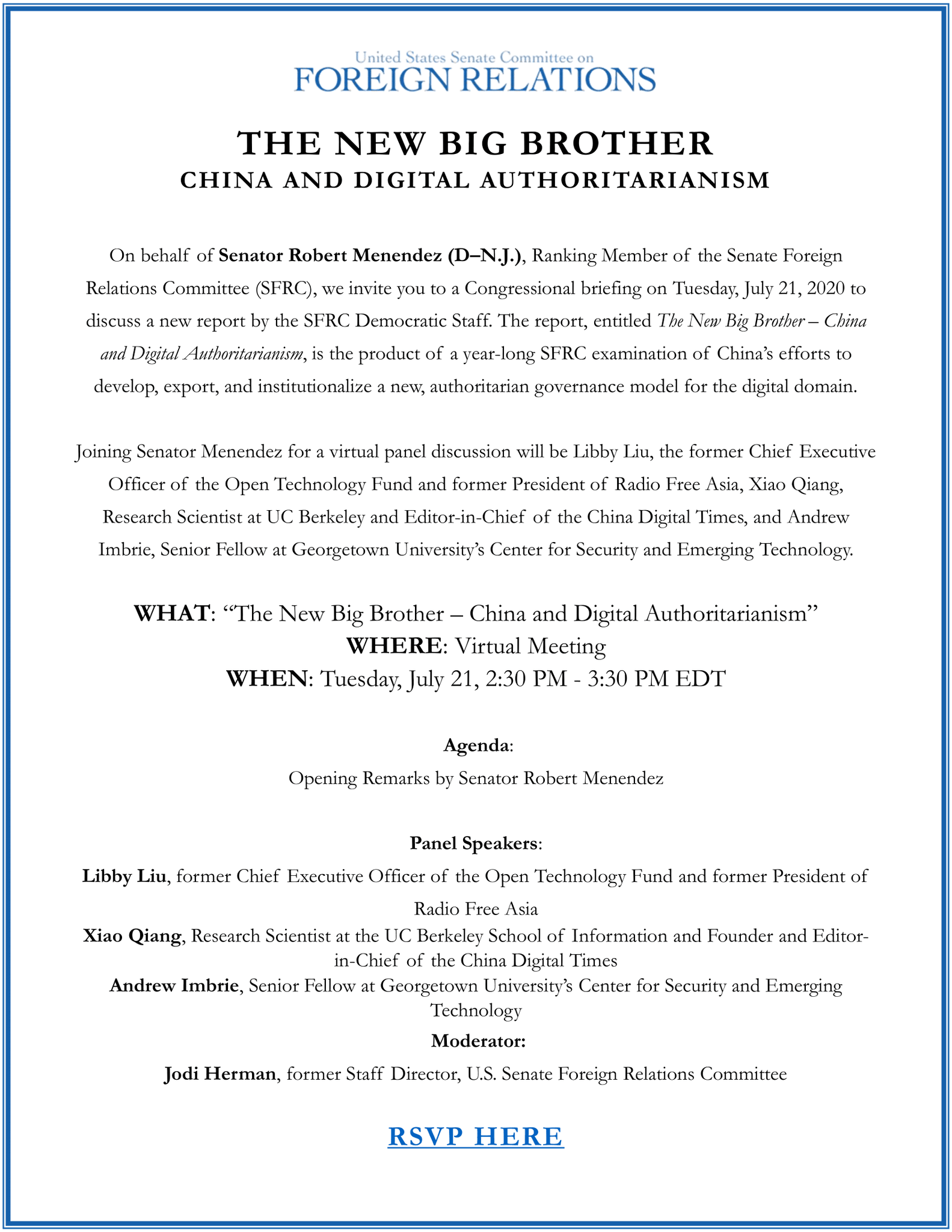 China is using its technological rise to develop "digital authoritarianism" to conduct surveillance, control the internet and censor information not just within its borders, but around the world, a U.S. Senate report said on Tuesday, Reuters reports.
China will write the rules of the Internet unless the United States and its allies counter Beijing's efforts at mass surveillance and censorship, according to the report released by the senior Democrat on the Senate Foreign Relations Committee, The Post reports:
The report details how China has sought to "create a new model of governance for the digital domain," through mass surveillance technology and controlling access to information and content. American social media platforms like Google, Twitter and Facebook are banned inside China. The report also details how China has invested in technology that aids authoritarianism, such as facial recognition software and other surveillance technology. This technology is now being exported to countries around the world, such as Venezuela, Uzbekistan, Zimbabwe and others.
"If China continues to perfect the tools of digital authoritarianism and is able to effectively implement them both domestically and abroad, then China, not the United States and its allies, will shape the digital environment," the report adds.
The "United States is now on the precipice of losing the future of the cyber domain to China," said the report, commissioned by Sen. Robert Menendez (N.J.), the most senior Democrat on the Senate Foreign Relations Committee. The report includes recommendations to counter China's rise, Reuters adds.
Those include legislation creating a public-private consortium developing U.S. 5G technology and a "Digital Rights Promotion Fund" to push back against China's use of mass surveillance. It also backs opening a cyber military service academy, and for the U.S. president to lead a coalition of countries working together to counteract China.
The report's launch was addressed by Xiao Qiang of National Endowment for Democracy grantee China Digital Times.